Functional Exploration and Neuromodulation of the CNS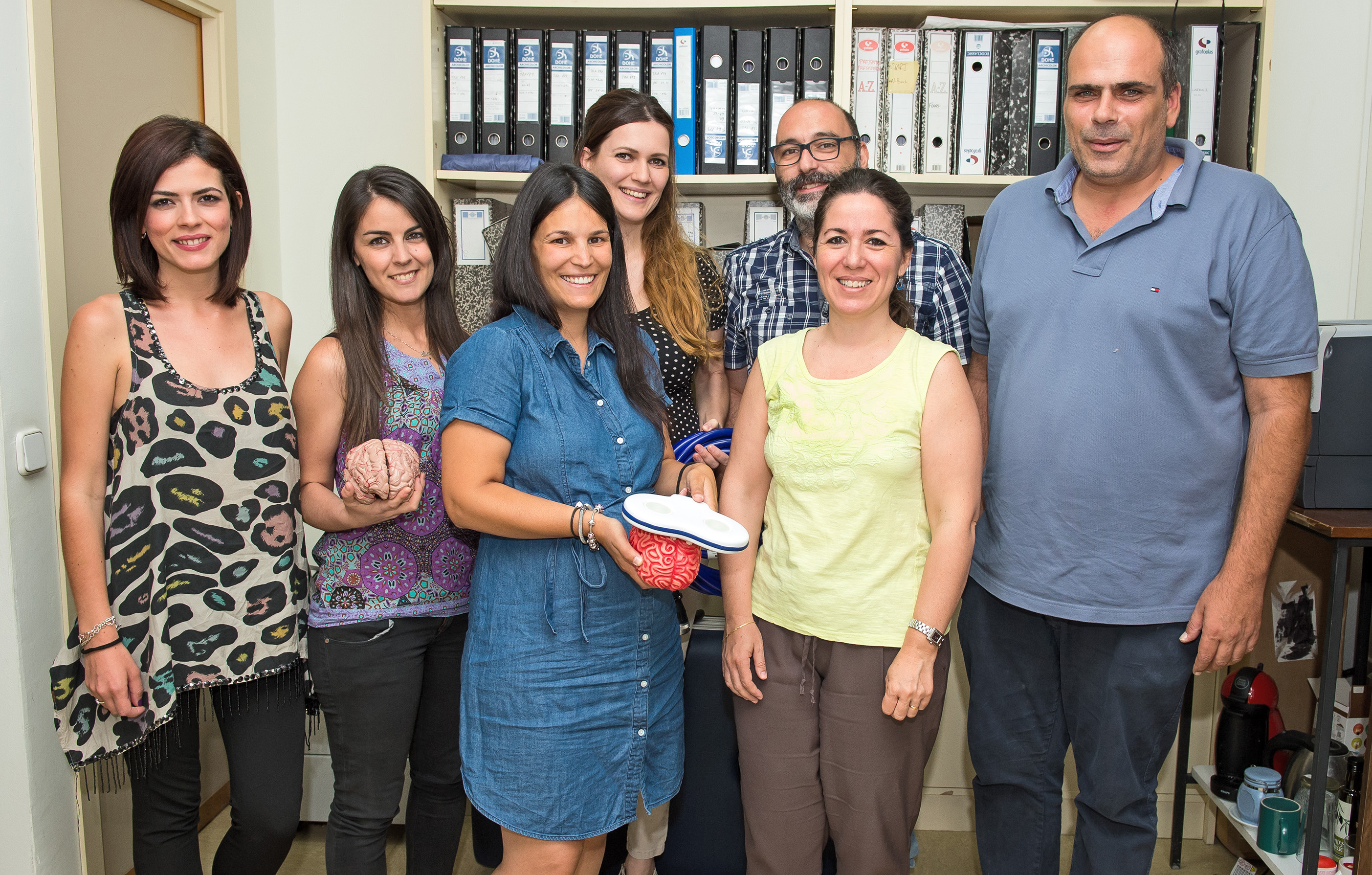 Functional Exploration and Neuromodulation of the CNS. Grupo FENNSI
Principal investigator: Dr. Antonio Oliviero
E-mail: antonioo@sescam.jccm.es
Our main research interest is centred on studying the central nervous system (CNS) physiology and clinical application of non-invasive neuromodulation techniques. Moreover, the group is interested in functional evaluation of the central and peripheral nervous system in neurological disorders, with a special attention being dedicated to the spinal cord injury.
The FENNSI laboratory has acquired a great deal of equipment required to carry out the above proposed studies including a Magnetic stimulation set-up (2 Magstim 200 connected via a bi-stim module, high frequency magnetic stimulator-Magstim and a neuro-navigator Brainsight), four transcranial direct current stimulators (2 Newronika, Milan Italy and 2 Eldith-Magstim, UK-Germany) and a complete equipment for transcranial static magnetic stimulation (Neurek SL, Toledo, Spain). The laboratory also disposes of a 16 channel analogue-to-digital converter CED 1401 controlled via Signal or Spike software that allows recordings of EMG, epidural activity and EEG. The lab is also equipped with two EEG systems of 32 and 64 channels (Micromed Italy), with a Near Infrared Spectroscopy Device (Drexel, USA).
Selected publications
- Oliviero A, Carrasco-López MC, Campolo M, Perez-Borrego YA, Soto-León V, Gonzalez-Rosa JJ, Higuero AM, Strange BA, Abad-Rodriguez J, Foffani G. Safety Study of Transcranial Static Magnetic Field Stimulation (tSMS) of the Human Cortex. Brain Stimul.  2015; 8(3): 481-5. doi: 10.1016/j.brs.2014.12.002.
- Rivadulla C, Foffani G, Oliviero A. Magnetic field strength and reproducibility of neodymium magnets useful for transcranial static magnetic field stimulation of the human cortex. Neuromodulation. 2014; 17(5):438-41; doi: 10.1111/ner.12125.
- Arias P, Robles-García V, Corral-Bergantiños Y, Espinosa N, Mordillo-Mateos L, Grieve K, Oliviero A, Cudeiro J. Balancing the excitability of M1 circuitry during movement observation without overt replication. Front Behav Neurosci. 2014; 8:316. doi: 10.3389/fnbeh.2014.00316.
- Moxon KA, Oliviero A, Aguilar J, Foffani G. Cortical reorganization after spinal cord injury: always for good? Neuroscience. 2014; 283:78-94. doi: 10.1016/j.neuroscience.2014.06.056.
- Pérez-Borrego YA, Campolo M, Soto-León V, Rodriguez-Matas MJ, Ortega E, Oliviero A. Pain treatment using tDCS in a single patient: tele-medicine approach in non-invasive brain simulation. Brain Stimul. 2014;7(2):334-5. doi: 10.1016/j.brs.2013.11.008.
Personnel
Antonio Oliviero: Laboratory chief; PhD.  In Neurosciences, Neurologist/Neurophysiologist
Vanessa Soto Leon: Lab manager; Telecommunications engineer.
Yolanda A. Pérez Borrego:  Neuropsychologist
Research lines
- Clinical trials in spinal cord injury.
- Non-invasive Neuromodulation (TMS, tDCS, SMS).
- Brain-Computer Interfaces.
- Functional evaluation of the hand and cognitive functions (with clinical and scientific objective).
Ongoing projects
Non-invasive TSMS neuromodulation: from physiology to clinical application.
PI: Antonio Oliviero; Funded by SAF2012-39589 (2013-2015).
Safety and efficacy of GH in patients with incomplete spinal cord injury.
PI: Antonio Oliviero; Funded by TRA173 (2010-2013).